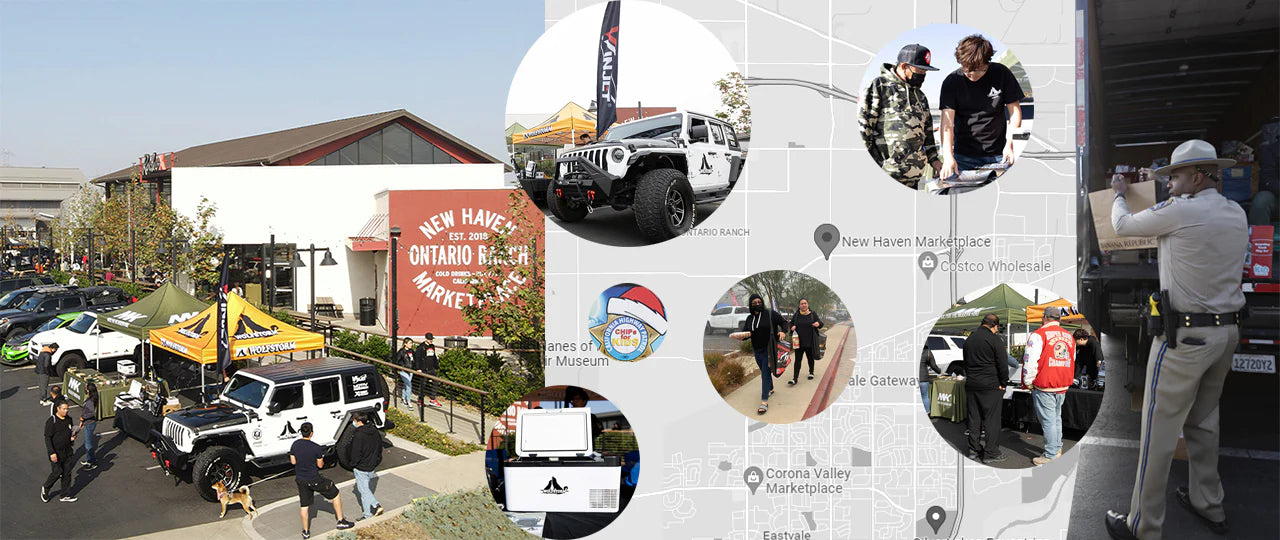 Rodeo X Rigs Toy Drive Charity Meet I Ontario Ca
Our recent travels led us southwest of San Bernardino and about 35 miles from downtown Los Angeles to Ontario Ca at New Haven Market Place. This was a Toy Drive Charity gathering event hosted by the legendary Trial Wolves (Clothing Brand) and the Ontario CHP Kids Program in supportive for Impacted kids and animal rescue awareness.
Tons of locals, Off-road and exotic automotive communities were on the scene with pop-ups, showcasing technology and performance products. The environment was congested with heavy foot traffic, tasteful eatery, and off-road / exotic automotive movements. Stories, inebriated laughter and retail connections circulated through-out eye level atmosphere.
WOLFSTORM was proud to be a part of the scene and want to express big Thanks to everyone that stopped by our booth and supported. Until the next episode, Stay true and stay wild. Adventure Awaits Ahead on the horizon.