Winjet WJ30-0197-09 Clear Lens Fog Light Kit (Ford/Lincoln Wiring Kit Included)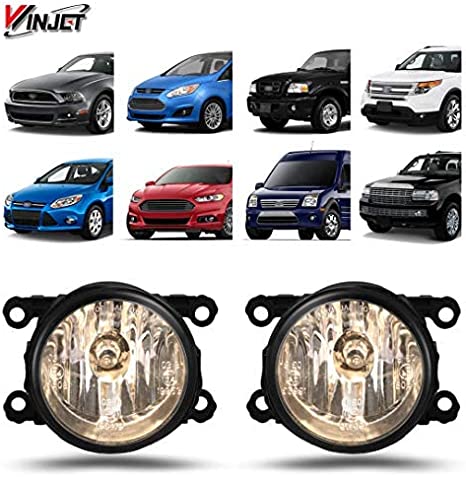 Enhance visibility during nighttime, heavy rain, snow, or dense fog.

Precision optics offers a highly controlled concentration of light to enhance visibility.

Polycarbonate lens with superior UV protection and high impact resistance.

Heavy-duty housing prevents moisture and dust from getting inside the housing.

High-quality OE-grade materials to withstand the most rigorous weather conditions.

The fog light kit includes left and right fog lights with mounting brackets, 2 light bulbs (H11 12V 55W), a relay, a switch, and wiring.
If you have any questions, please contact customer service on time.
Recommended for the WJ30-0197-09 Clear Lens Fog Light Kit (Ford/Lincoln Wiring Kit Included)